Are bandages or riding boots better to protect our horse's legs? Or perhaps it would be healthier not to use them at all?
There's an argument for every position: boots are better at cushioning external impacts, bandages provide a snug fit; however, without leg protection, no body heat can accumulate and harm your horse. But what's the best method, in practice?
Summary
Which leg protection is best for your horse?
We asked some of our wehorse trainers what they do with their own horses at home. Trainers Uta Gräf, Ingrid Klimke and Dr. Britta Schöffmann tell us what they affix to their horses' legs. Boots or bandages?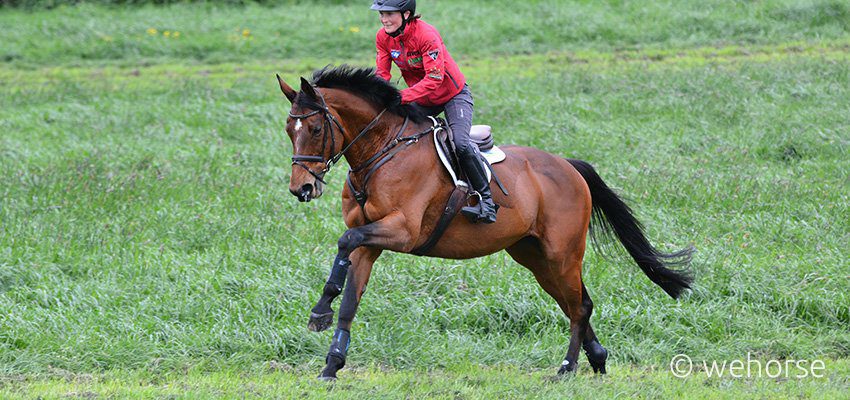 How does Ingrid Klimke deal with protecting her horse's legs?
Looks for ventilation in riding boots, says Carmen Thiemann, her stable manager:
'We use a lot of boots because bandaging takes a lot of time and the hard shell of a boot provides more protection to the legs of the horse than a bandage. If a horse has problems or needs a softer wrap, for example if there are small areas where the skin is sensitive, then we'll use bandages. But then always with pads, without a pad it's too little protection.'
Fetlock boots are ideal for protecting the hind legs of the horse.
'We like to use small fetlock boots in the back to protect the fetlock joint. There's rarely an issue further up at the cannon bones. As far as the type of boot, I like the lambskin kind if the horse has sensitive skin. Other than that, they get too warm very quickly, so we want to have plenty of ventilation at the legs. The more cool air that reaches the leg, the more the skin can breathe. That's why some companies make them with mesh on the sides, where less protection is needed, or even air slits.'
Take care with elastic on a horse's leg
'The important thing is that the fetlock and the inside of the horse's leg of the horse are well protected. Horses turned out should have boots closed at the front to prevent injuries. During normal work the cannon bones can be left free, and there are models that only have a thin closure at the front. Just make sure that they are not closed too tightly in front. These are often made of stretch material and one can quickly underestimate how tightly they can be wrapped around the leg.'
Use overreach boots infrequently
'We use overreach boots on horses who tend to move in unorthodox ways, for example – but also for their first time – when going over cavaletti poles on the lunge. If a horse tends to clip its own heels by overreaching, then he'll wear overreach boots in the pasture. But I leave the overreach boots off if I can – they chafe if worn for long periods, and can also lead to cracked heels.'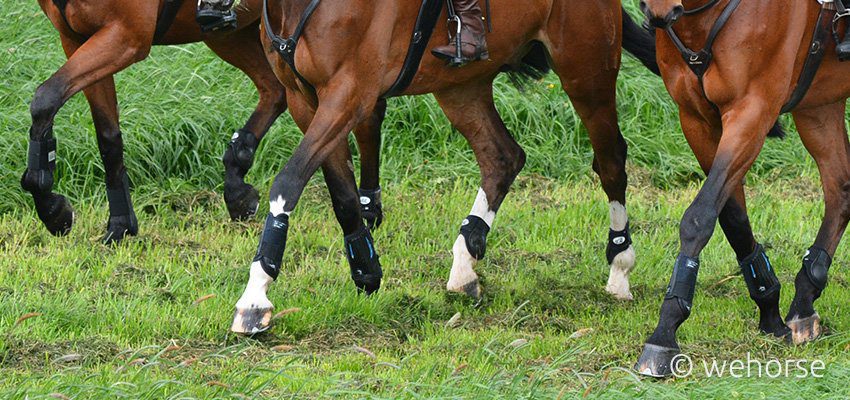 Britta Schöffmann's opinion
'I often use bandages for riding. I know that they don't really serve any purpose. But they look good, keep the tendons warm during workouts and protect the horse's leg against impacts, at least a little bit.'
What does Uta Gräf think about it?
'During training we mostly use boots with sheepskin and simple hook-and-loop closures. Some of our horses will also wear overreach boots made of neoprene or leather. Sheepskin boots have the benefit of being easy to handle and providing good leg protection for the horse.'
Washing boots
'With so many horses being worked every day, we have to use tack that's easy to maintain. The boots go in the washing machine, they don't get tangled or clumped together and they dry quickly. For training it's not important how they look, but rather that they are functional and practical. For seminars and shows we'll use white bandages, they just look nicer! We normally won't use leg protection when the horse is in the pasture, the paddock, the walker or in the trailer – except for overreach boots for pasture or in the paddock if a horse has a chronic problem with overreaching.'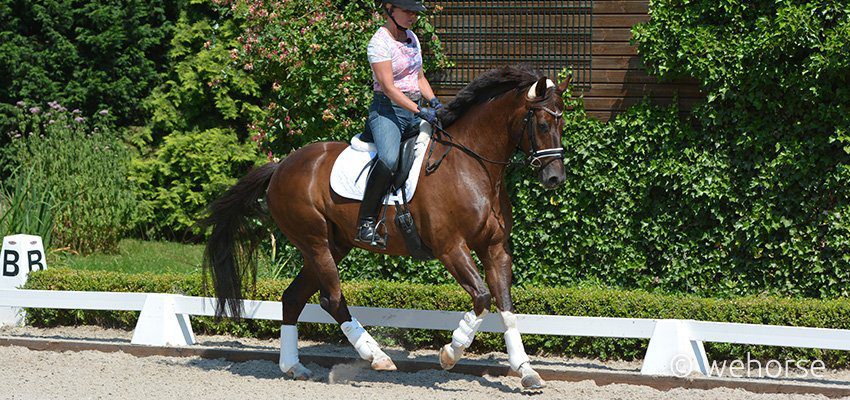 Are boots and bandages healthy?
It's a fact most leg protection such as boots or bandages warm the horse's legs. That, in turn, can be both positive and negative: on one hand, heat increases blood flow, which benefits the entire body, but also brings the disadvantage that warmer tendons will be more susceptible to injury. Veterinary surgeons recommend that cases be handled on an individual basis. Dr. Marc Cronau in Bochum recommends that you weigh the pros and cons: 'In training, I will have more advantages from the horses' legs being protected than disadvantages from heat.' Outside of work periods, it's a different story: 'Basically, no horse needs stable bandages unless there is a special reason for them.' Stable bandages create constant warmth and their continued use impedes lymph circulation in the horse's legs.